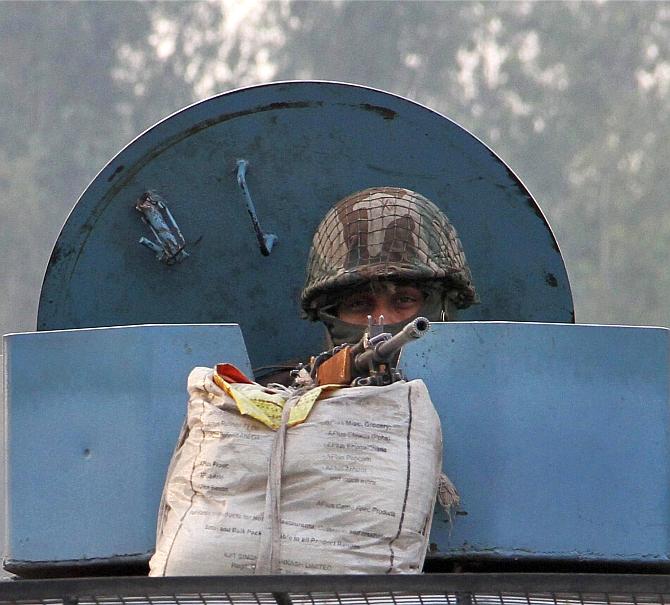 The three heavily-armed terrorists killed by the Border Security Force in Samba district had infiltrated into Jammu and Kashmir to carry out a chain of terror attacks by blowing up running trains and tracks with chained IEDs and hard to detect liquid explosives, a top force official said on Wednesday.
A day after the three infiltrators were killed by the BSF, top officials said the trio was carrying five bottles of liquid explosive trinitroglycerin.
"Terrorists had infiltrated to carry out big incidents. Their design was to blow up rail tracks and trains in Jammu as we have recovered chained IEDs and liquid explosives", Additional Director General (ADG) BSF and Special DG (Western Command) Arun Kumar said.
They were out to carry out a chain of big impact terror incidents including blowing up of "running trains" and causing fire in trains as chain IEDs and liquid explosive are meant to blow up tracks and cause fire, he said.
"Had our troops not successfully contained and eliminated these heavily armed terrorists with huge stores of explosive material, they could have caused massive damage in the mainland", Kumar said.
"It was only because of BSF's multi-tier security cover that this calamity was averted," the force said
Read more… http://www.rediff.com/news/report/terrorists-killed-in-samba-wanted-to-blow-up-trains/20161130.htm
Cr. http://www.rediff.com/